Parent and Family Engagement
Danny el Perro/Danny the Dog
Parent and Family Engagement Series
Improve Parental Involvement at home or with Library Resources with the "Danny the Dog Goes Homes" briefcase. Students can take home materials in English and Spanish to read and encourage language acquisition. Well-tailored activity questions will help families along in reading and understanding books in a new language, as well as spur spontaneous conversations for the English or Spanish learner. Each small book contains familiar names and settings of a fictional story that will increase literacy. A stand up photograph of Danny, a white board, dry erase marker, and eraser, as well as correlation to classroom objectives are also included in the brief case.
Parent and Family Engagement Kit
Engage Parents With Take Home Materials. Book Include Activity Questions for Parents and Children to Answer Together.
Each kit Includes (in Spanish or English):
Don't see the titles you'd prefer?
Customizing is Available!
English - Spanish - Vietnamese
Summer Learning Science and Social Studies Kits
Reinforce Social Studies and Science objectives while facilitating Oral Language Development, Fluency, and Comprehension with our student small books. Six books come in a waterproof, plastic zipper ouch, perfect for taking along on a summer adventure, or slipping into a backpack for summer learning. These books are the same titles of our Big Books, which will give extra reinforcement towards these subjects at home with parents and family. Prompts and questions are embedded on every page, as well as questions oriented toward strengthening critical thinking skills. Available in English, Spanish, and select titles in Vietnamese. 
Summer Learning Science and
Social Studies Kits
Non-Fiction Social Studies Spanish Summer Learning Kit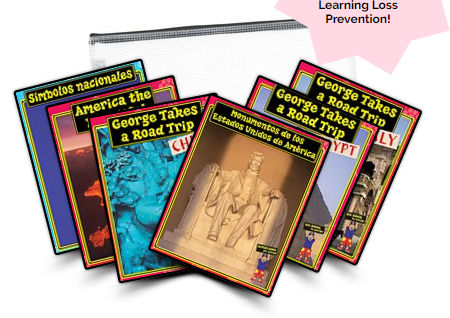 Non-Fiction Social Studies English Summer Learning Kit
Non-Fiction Science Spanish Summer Learning Kit
Non-Fiction Science English Summer Learning Kit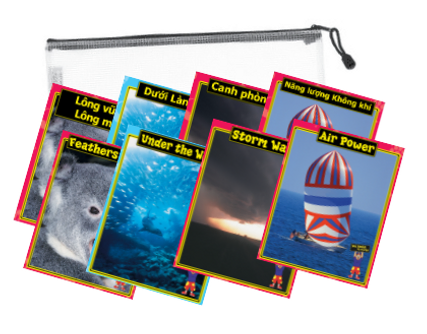 Non-Fiction Science Vietnamese/English Summer Learning Kit
Non-Fiction Science Vietnamese/English Summer Learning Kit
Non-Fiction Science Vietnamese/English Summer Learning Kit
Non-Fiction Social Studies Vietnamese/English Summer Learning Kit