Public school students were forced into digital learning in the middle of the 2020 school year with the onset of the pandemic. And, despite the many setbacks when it came to state testing results, children have been showing some improvement now that they are back in the classroom. This is in large part due to phenomenal, dedicated teachers who were able to adapt to many unanticipated changes, and also to some tried and true pedagogy techniques that can't be replaced when it comes to learning.
For emergent readers in particular, many educators and researchers were unsure how digital literacy would impact reading skills. In the spring of 2021, this study sought to determine whether reading comprehension improved with digital books.
What they found was what many studies have concluded in the past: print books reign supreme when it comes to comprehension and literacy, and here's why:
For emergent readers, adult support is irreplaceable. Basically, when digital books and enhancements seek to replace the teaching component of acquiring literacy, comprehension falls by the wayside. Even if students can acquire vocabulary words at a higher rate with digital books, their "meaning- making" of the words were much lower compared to when a teacher aided the student in comprehension.
Digital Books used for literacy can be too distracting for emergent readers. In the study, researchers found that focused attention was placed on the device and the mechanism of "reading the book" rather than actually comprehending the book. This was especially true for expository, or non-fiction books. (Take a look at ours!)
Sociocultural learning theorizes that when children learn, it is a "collaborative product of social interaction between children, adults, and sociocultural tools". The study concludes that print books are better able to be used collaboratively, and thus, outperforms digital literacy.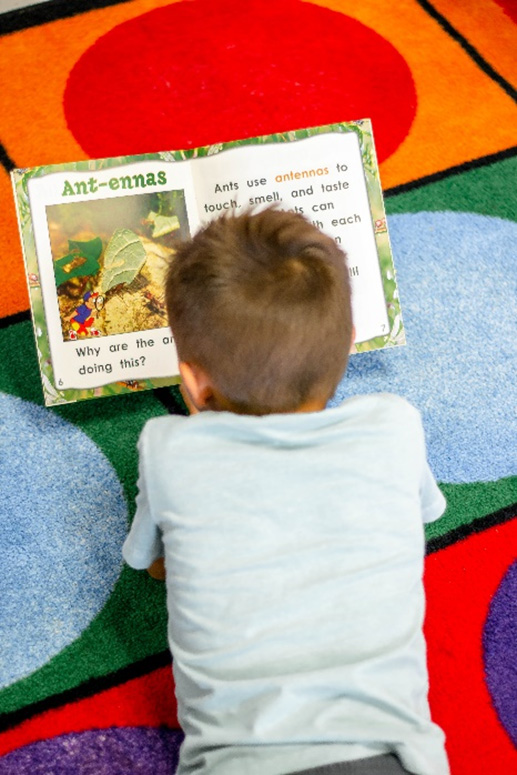 Digital literacy has come a long way since the pandemic first began. Amazing innovation allowed for school to continue despite social distancing. However, we tend to believe that there is a reason kids need to go back to school in the presence of a teacher. It is our most optimal learning method, and true human interaction will always take the cake, especially for emergent readers.
There is still a lot of work to be done in the classroom! Let us help your school maintain the course for success!