In the most recent tally for English Learners published by the National Center for Education Statistics, a whopping 19.6% of students in public schools in Texas are categorized as English Learners. A fifth of students come into Texas public schools with an entire culture, language, family, and lifestyle that is different from their English -speaking peers.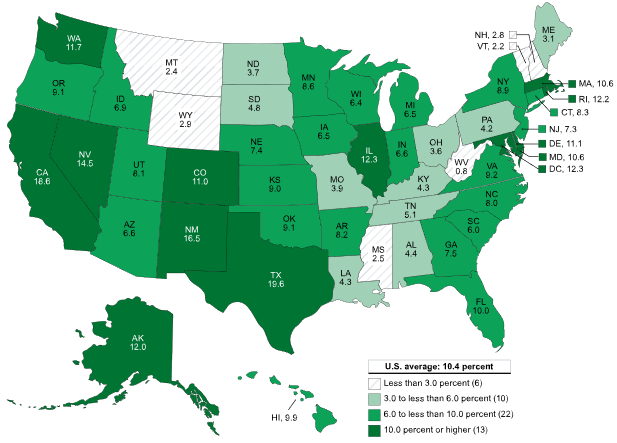 Source: National Center for Education Statistics
This number, which has steadily grown each year, has brought on the ingenuity and determined response of Texas educators to not only meet each students' academic needs, but their need for English Learners to feel welcome and truly apart of American culture, without relinquishing their own.
When cultural responsiveness in the classroom is done right, research shows that individual outcomes improve—not only for the student, but for society as well. When there is an increase in understanding and acceptance of different cultures, new problem-solving strategies can be achieved, as well as an increase in community support, reducing inequities for English Learners. Who wouldn't want that!?
Source: KU Center for Community Health and Development
So, what does this look like, exactly, for the teachers who are on the front lines? With what are they equipped with to achieve such noble endeavors, while still preparing for the more banal realities of STAAR and TELPAS testing?
Way to incorporate cultural responsiveness in the classroom
At the end of the day, the most critical role of a teacher is to guide. And to guide, the teacher must know the student. Valentina Gonzales, a former teacher-turned-author and consultant, writes poignantly on how to achieve these standards in the classroom. Gonzales offers that by truly knowing their student – that is- their culture, their learning style, their native language, how to pronounce their name, and how they interact with their environment, teachers are then able to initiate the ripple effect that a culturally responsive classroom cultivates. Here are a few more tips (summarized below) that she highlights in a post for the National Council of Teachers of English
Daily Instruction
Within daily instruction is where the seed of cultural acceptance is planted. When a teacher calls on their student's name, it is pronounced correctly, according to their native language standards. Their good deeds may be praised with a few of their native phrases that the teacher has learned to help them understand the authenticity of their success. When asked about their personal experiences, the student is free to explore their own unique culture against the backdrop of their English speaking peers.
2. Diverse Classroom Environment
When an English Learner looks around the classroom, what might they see? A culturally responsive classroom will have resources in their native language, vibrant pictures that communicate clearly to the both English and non-English speakers in the classroom (we can help with this one!), and Holidays unique to different cultures marked off on the classroom calendar.
3. Engage with all students in the classroom together
A bilingual learning environment can easily be overwhelming to students of different backgrounds. But with activities that incorporate both languages, both cultures, and an open attitude toward experiences, then a positive, non-threatening communication system can be built. This can be achieved through shared reading or conversation between peers (We can help with that, too.)
Wherever your school or district is on the journey to culturally responsive classrooms, Big Books, by George! is always seeking to help so that our students and future can be positively impacted. Let us know a way you like to be culturally responsive!