Researched From the Ground Floor
Each and every George teaching material uses a sound methodology backed by research.
Learning a new language is a challenge for anyone. Learning IN a new language takes some courage, and a well-prepared teacher. Using materials created by an educator with research based initiatives, children will be able to utilize motor and cognitive skills to facilitate language acquisition in a way that promotes a non-threatening learning environment. Oversized words, visuals in the text, and engaging graphic design compel the student into a desire for learning. Top that off with detailed, stepwise teaching methodology included with all materials, and you have success!
Teach your classroom objectives without skipping a beat.
Big Books, by George! has created an extensive Big Book inventory focusing primarily on Science, Social Studies, and Language Arts learning objectives. This creates seamless language acquisition for Dual Language and ESL classrooms, while still implementing learning objectives necessary for each grade level. Though language adaptations can present challenges, Big Books, by George! has utilized 5 linguists from Puerto Rico, Cuba, Mexico, Spain, and Peru to create optimal translations for all students.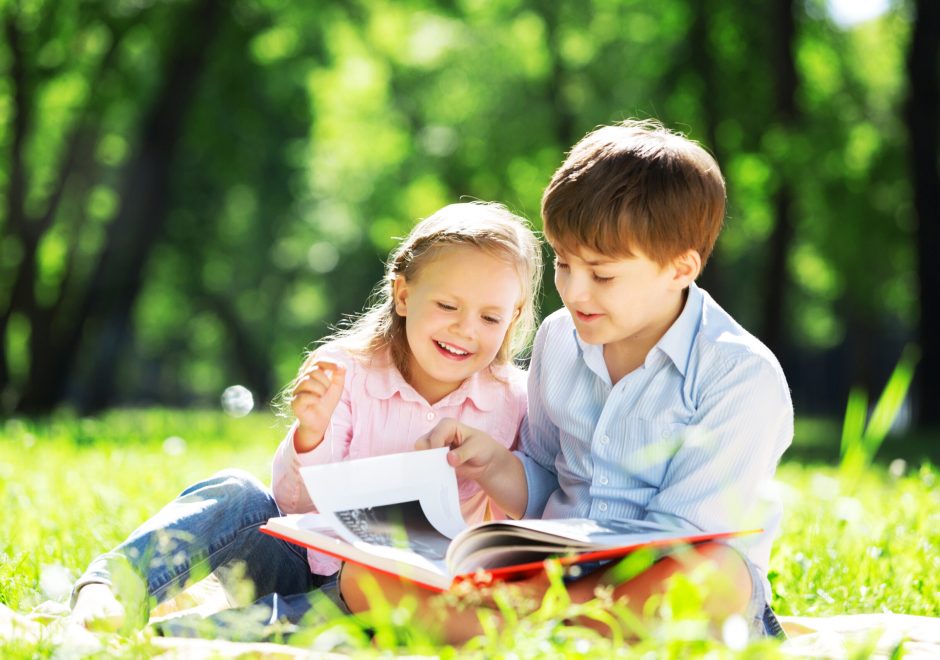 STRATEGIC ORAL LANGUAGE DEVELOPMENT
Using George as a friendly facilitator of a new language, your students will learn quickly!
George is every student's ally in learning. 42% of ALL words found in the Big Books are from Frye's Top 50 High Frequency List. They make up approximately 40% of all words English Language Learners need for fluency. George is a friendly character that catapults the student into deeper thought, casual conversation among peers, and legitimate application of language acquisition. Countless lessons hide in every page!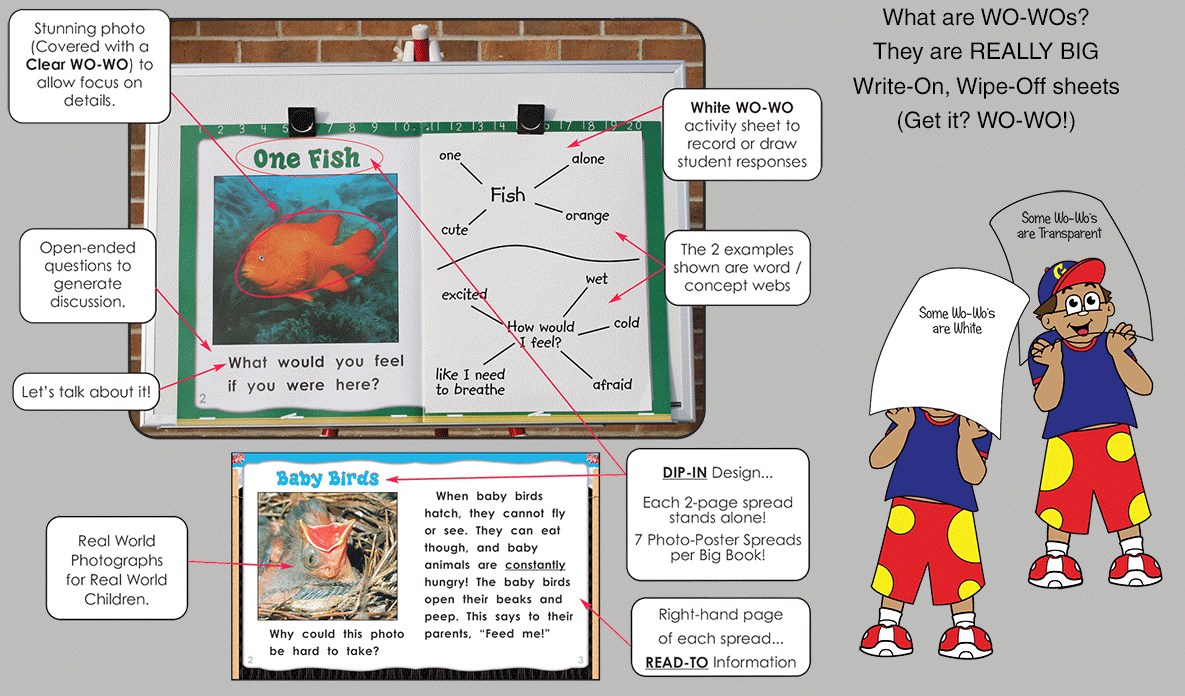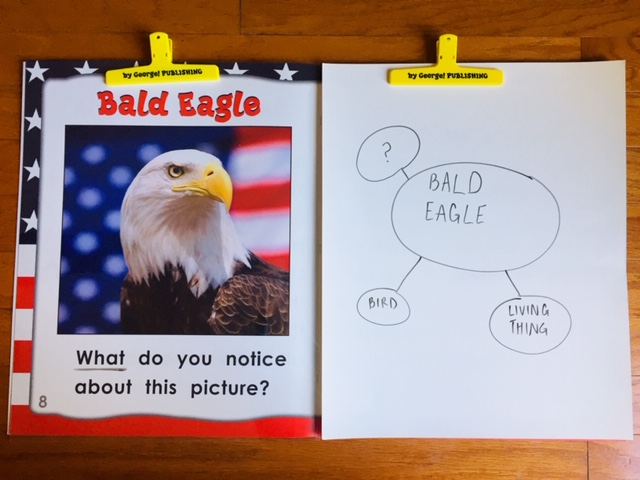 A simple, but brilliant tool for big books
Keep students focused and engaged on subject material in the dual language classroom, while prompting discussion, critical thinking, and comprehension in a new language with WO-WO's. WO-WO's, or "wipe-on, wipe-off" sheets were developed for Big Books by an educator and researcher dedicated to improving language acquisition. One clear sheet is placed over the left hand side of the page, where there is a real world photograph, while a large white, wipeable page is placed over the right hand side. This helps students and teachers to focus on the questions and picture, and to spur spontaneous speech in a new language to develop thoughts…all while teaching your classroom objective.